First aid for Drowning
Drowning is a common cause of accidental death, especially amongst children and toddlers.  Contrary to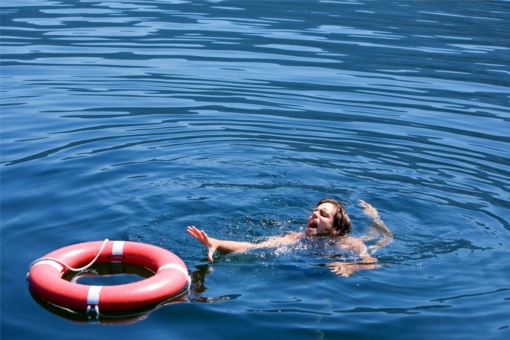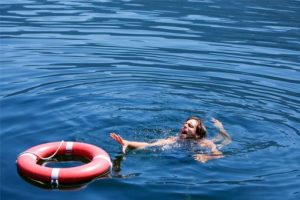 popular opinion, a casualty who drowns does not usually inhale large amounts of water into the lungs.
90% of deaths from drowning are caused by a relatively small amount of water entering the lungs, interfering with oxygen exchange in the alveoli (wet drowning). The other 10% are caused by muscle spasm near the epiglottis and larynx blocking the airway (dry drowning). The victim will usually swallow large amounts of water, which might then be vomited as they are rescued or resuscitation takes place.
It should be remembered that other factors may contribute to the cause of drowning – for example, hypothermia, alcohol, or an underlying medical condition such as epilepsy or a heart attack.
Secondary drowning
If a small amount of water enters the lungs, irritation is caused and fluid is drawn from the blood into the alveoli. This reaction could be delayed for several hours, so a casualty who has been resuscitated and apparently recovered might relapse into severe difficulty breathing at a later stage. It is for this reason that any casualty who recovers from 'near drowning' should be taken to a hospital immediately.
First aid treatment of drowning
Do not put yourself at risk. 'Reach or throw – don't GO'.
If possible keep the victim horizontal during the rescue as shock can occur.
Check Airway and Breathing. – Perform CPR if necessary (if they are not breathing normally)
Call for emergency medical help, even if the victim appears to recover initially after the drowning episode.