What is the Chain of Survival?
Have you ever attended a first aid or CPR course? If so, you may have heard the term Chain of Survival used, so what exactly is the chain of survival and what does it mean for first aiders?
Put simply, the chain of survival is just a serious of steps (forming a virtual "chain") which give the best chance of survival from a cardiac arrest (when the heart stops beating).
If all the steps of the chain are followed promptly, then the victim has the best chance of surviving the cardiac arrest.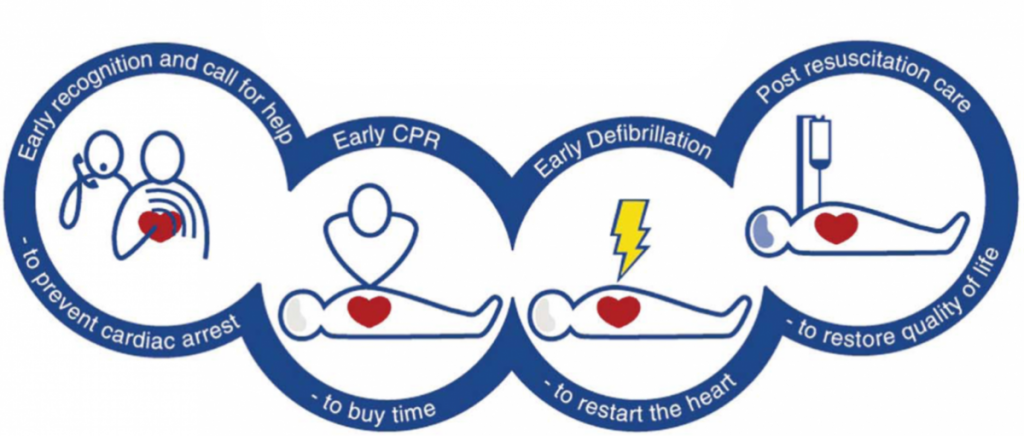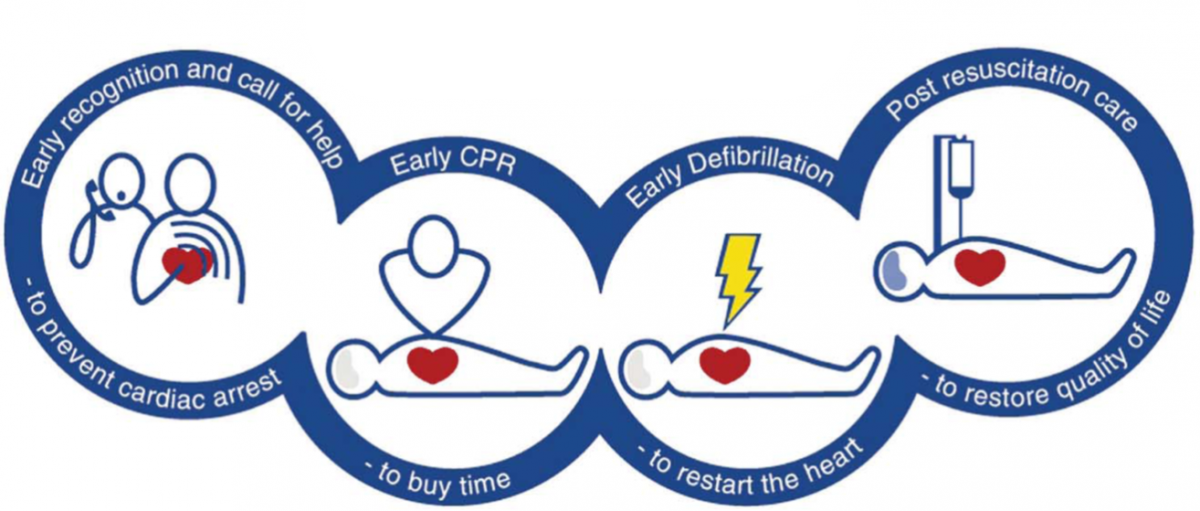 The 'links' of the chain are as follows:
Early recognition and call for help
Early contact should be made to the emergency services after a cardiac arrest is recognised. In addition, serious conditions which may lead to a cardiac arrest (e.g: a heart attack) should be recognised and emergency medical help called for promptly.
Early CPR
Cardiopulmonary resuscitation (CPR) should be commenced immediately after a cardiac arrest has occurred (ie, the patient has stopped breathing). Anyone can perform CPR, and ideally there should be no interruption in CPR before the ambulance arrives.
See our free online first aid course, How to perform Cardiopulmonary Resuscitation for more information on performing CPR in emergency situations. 
Early defibrillation
A defibrillator is an electrical device which delivers a shock to the heart in an attempt to correct any abnormal electrical activity which has caused the cardiac arrest. 
In basic terms, a defibrillator attempts to "restart" the heart. Earlier defibrillation is associated with better survival from a cardiac arrest.
Want to know more? Check out our guide to what a defibrillator does.
Post resuscitation care
Appropriate advanced post-resuscitation care in a hospital is essential to improving long term survival for the patient. This care should be accessed as quickly as possible after the cardiac arrest has occurred.