What does ACLS stand for in healthcare?
Advanced Cardiac Life Support (ACLS) refers to a method to handle individuals who are going through critical health-related emergencies like a heart attack (myocardial infarction). In addition, the term relates to the training and knowledge required to make use of the method properly and safely.
Since ACLS requires specific medical training, certification is reserved exclusively to healthcare professionals like physicians as well as nursing staff, because non-professionals usually do not possess the required skills and knowledge. A number of institutions and private companies provide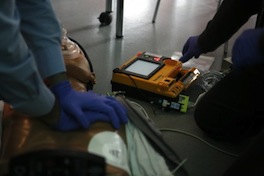 certification and re-certification programs, which happen to be necessary in a lot of medical facilities and hospitals.
The foundations of ACLS are based on the Basic Life Support (BLS) protocol, which incorporates Cardiopulmonary Resuscitation (CPR) as well as other basic procedures to help stabilize a patient till they can obtain the necessary medical treatment.
Similar to CPR, ACLS depends on the basics of first aid, where the patient's respiratory tract is properly secured, respiration is evaluated and made stable, and blood flow is actively tracked. 
Treatments like intubation to secure the airway and defibrillator use are covered at length in ACLS training and certification, as is administering drugs. An ACLS provider has to be capable of quickly and precisely understand information such as electrocardiograms (ECGs), and then make appropriate treatment decisions. ACLS certification also covers education in how to begin intravenous (IV) lines. Surgical procedure like the positioning of chest tubes and central lines is likewise contained in the program.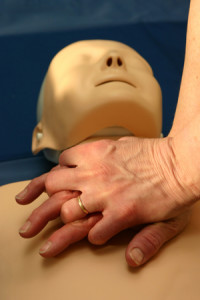 Anybody who has a decision making role in an emergency room setting has to be ACLS certified. Along with resuscitation, the aim of ACLS is always to set out identifying what's wrong with the individual going through a medical crisis, in order that a longer term plan for treatment can be produced.
The policies change regularly, as a result of evolving medical practices, so that frequent recertification is necessary. Recertification likewise makes sure that the information stays fresh, ensuring that a doctor or nurse can confidently take the proper decision during critical situations.
ACLS guidelines are outlined in leading medical journals worldwide, as well as being available via institutions such as the American Heart Association (AHA). These policies can differ from country to country, since nations have their own medical methods to resuscitation and heart-related situations. In every case, however, the basic procedure of maintaining regular chest compressions and apply well-timed defibrillation constitute the foundations of ACLS and BLS.