First aid for anaphylaxis – new PowerPoint available
Our sister site firstaidpowerpoint.org provides free first aid PowerPoint presentations for anyone to download and use when teaching first aid.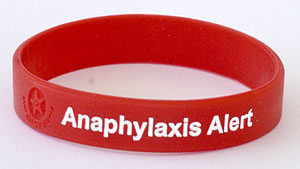 We haven't updated the site in a while. As a result, we've now started a programme of improvements and updates to our first aid powerpoint presentations.
To kick of this, we've uploaded a brand new first aid presentation! First aid for Anaphylaxis covers the basic principles of first aid treatment for anaphylaxis (a  severe allergic reaction).
Our Online Anaphylaxis Awareness course provides more information on the causes, symptoms and treatment of Anaphylaxis.
Over the next few months we'll be uploaded more free presentations for first aid trainers. If you've got any suggestions then please use the contact form to get in touch.