How to pass your first aid exam
First aid exams can seem scary but you don't need to worry! Here at firstaidforfree.com we've got a load of resources to help you pass any first aid or CPR exam. Whether you're taking a first aid class for work, school or just for interest our resources will help you get through any exams.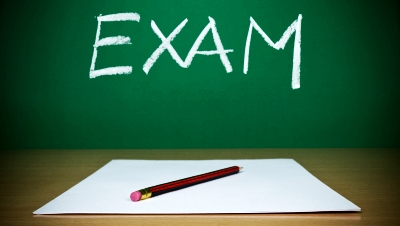 So, here's our top tips to help you pass your first aid exam:
1) Take our free online first aid course
Our free online first aid course is a great way to refresh your lifesaving knowledge before an exam. Simply work through all the modules and have a go at the quizzes. At the end you get a free first aid certificate to download – neat!
2) Have a go at our first aid quizzes
We've got a range of first aid quizzes for you to have a go at. These cover a variety of topics and will really test your first aid expertise!
3) Read the posts on our first aid blog
Our first aid blog is regularly updated with the latest first aid news, tips and advice. Check out some of the articles to refresh your knowledge of certain first aid topics.
4) Try some free CPR tests
Our sister website, CPR Test provides free online cardiopulmonary resuscitation (CPR) tests for anyone to try at home. These CPR tests are a great way of preparing for any first aid or CPR exam, or just as a way to refresh your knowledge.
If you do all these things then you'll be off to a flying start preparing for any first aid exam! As always, the best person to speak to if you're worried about any first aid tests is your first aid instructor/trainer – they'll be able to give you all the information that you need.