How to get an EMT certificate in the United States
The minimum education requirement to enter an EMT certification program is a high school diploma or GED and passage of a criminal record and background check. Applicants must also submit current immunization records, and in some cases have prior medical experience and a current CPR certificate.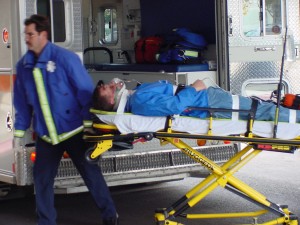 Afterward, there is a formal training and certification process for the three emergency medical technician levels – EMT Basic, EMT Intermediate/Advanced, and EMT-Paramedic as explained in the EMT job description page.
EMT certification is primarily focused on human anatomy, a thorough knowledge of first aid practices, cardiopulmonary resuscitation (CPR), performing physical exams, physical damage assessment, taking vital signs, blood loss control, and splint application.
Upon completion of the Basic EMT certification program, an application may be submitted with the National Registry of Emergency Medical Technicians (NREMT) for an EMT certificate. This is a computer based test focused on basic emergency services, such as trauma care, cardiology and pediatrics. After passage of the NREMT exam, re-certification is required every 2 years and employment is required to meet the continuing education requirements.
EMT Basic certificate holders may then take additional classwork and an exam to meet the EMT Intermediate level. At this level students receive more in depth training on life saving techniques such as advanced intubation, and use of defibrillators and shocks. This consists of clinical/experiential training and lectures where students also learn administration of intravenous medication and execution of emergency care for pre-hospital victims under the direction of a physician.
While the EMT Intermediate level is more advanced and builds on the knowledge acquired at the EMT Basic level, students can also select a specialization such as cardiac, shock or trauma. There are also two levels of Intermediate called the I/85 and I/99.
The final EMT level is that of the paramedic, the most highly trained in emergency medical procedures. Paramedics learn how to read an electrocardiogram (EKG), how to administer medications, and start an intravenous line. Paramedic training includes more extensive coursework and knowledge of the human body, physiology, trauma assessment, critical care, and elderly injury and care.
The clinical and field training requirements depend on the state and program, but paramedic students must have clinical and hospital experience under the direction of a registered nurse or physician. Further, EMT Paramedic applicants must have an EMT certification in good standing, emergency medical services training, and employment experience.
Coursework includes pathophysiology, roles and responsibilities, cardiology, assault and abuse, gastroenterology, communications, facial trauma, infectious diseases, and toxicology.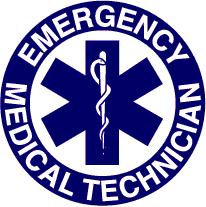 Upon completion of the EMT Paramedic certification graduates may take the National Registry of Emergency Medical Technicians Paramedic certification exam to become licensed. This again is a computer based test which includes cardiac management, medication administration and patient assessment.
All 50 states require a license for paramedics, which requires passage of the NREMT exam, or in some cases a choice of the NREMT or an exam administered by the state. All levels of EMT certification require ongoing re-certification every two years and the employment is required to meet continuing education requirements. Re-certification can be obtained by a number of local EMT schools or Community college.
By now you may be wondering if becoming an EMT or paramedic would be a rewarding career. This of course depends on the type of person you are, and what types of jobs you prefer. In general, EMTs need to have a high degree of emotional stability since they will be working with emotionally traumatized patients as their primary job function. Secondarily, EMTs should be good with their hands and possess reasonable dexterity due to the amount of equipment they use. And of course, they should be physically capable with good agility – carrying heavy loads (such as stretchers or backboards with victims on board), and handling medical equipment is part of the job.
As for advancement opportunities, there are many options for those who reach the paramedic level. Paramedics can advance to supervisory or management roles, and administrative or executive directors of emergency services. On the medical side, EMTs and paramedics can become physicians assistants, registered nurses, or other allied health related positions. In fact, many people who have their sites on positions like these choose to get their feet wet within the medical profession through EMT training and obtaining their EMT certification.