How to become a paramedic in the United States
A paramedic serves as an emergency response staff for medical emergencies such as automobile accidents, heart attacks, and others. In adherence to state regulations, each individual who wishes to enroll in paramedic school must complete all four levels of EMT trainings before taking advanced courses in a paramedic training program to receive certification. Individuals must receive formal education, which generally takes two years to be completed.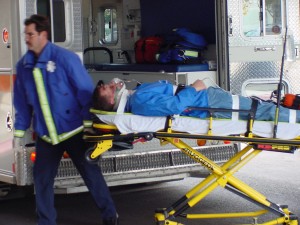 There are steps that you need to follow in order for you to become a certified paramedic. Certain educational prerequisites also need to met in order to to qualify for paramedic training. Prospective paramedics will go through these basic steps:
Step 1: You must meet the following requirements: you must take the prescribed EMT trainings; you must have a high school diploma or GED; and you must be at least 18 years of age. You also must pass a physical examination and undergo screening for tuberculosis and hepatitis B. States often require a background check for criminal activity.
Step 2: You must successfully complete the following Emergency Medical Technician Trainings:
Emergency Medical Responder (First Responder) training- it deals with how to provide patient interventions such as managing respiratory, cardiac, and trauma emergencies, taking vital signs, and offering basic life support, including administration of oxygen and cardiopulmonary resuscitation (CPR). Administering injected medications is not included in the training. School requirements, titles, and other details may vary from state to state.
Emergency Medical Technician (EMT -Basic) training- involves more advanced training in comparison to First Responder training. Usually, at this level of training, non-invasive skills are taught such as bleeding control, positive pressure ventilation with valve mask, orpharyngeal airway, supplemental oxygen administration and splinting, which includes full spinal immobilization. However, some specific may tasks vary greatly from state to state.
Advanced Medication Technician (EMT-I85) training- it lies in between the basic (EMT-B) and paramedic (EMT-P) skills. Typically, the training focuses more on invasive procedures, including IV therapy and the use of multi-lumen airway devices. Although there are some guidelines that may vary from state to state, the coursework is almost universal, as it is mandated by the National Highway Traffic Safety Administration (NHTSA).
Step 3: Once the other steps have been completed, you may enroll in a full-time paramedic training program. This training covers advanced medical skills, anatomy, and physiology. The program usually takes 1-2 years to complete. Students participate in clinical rotations and ambulance runs– though this may vary from state to state. In addition, it is also comprised of all the duties of the lower EMT levels. Trainees are taught how to read EKGs, ca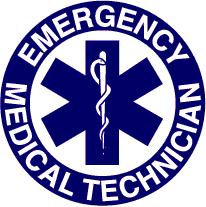 rdiac monitoring, administering medications orally and intravenously using a wide range of sophisticated equipment.
Step 4: After the training, you must work in clinical and ambulance settings for about one year. During such time, you will need to acquire a total of at least 720 of clinical hours and ambulance internships– usually, it is included in EMT training class requirements.
Step 5: All 50 States require paramedics to be certified by taking a formal certification exam or NREMT. The National Registry of Emergency Medical Technicians (NREMT) is a private organization that offers the certification exam, which is based on NHTSA education guidelines. Currently, NREMT exams are used by 46 states as the sole basis for certification for one or more EMT certification levels. In most states, paramedic certification must be renewed every 2-3 years. Whether continuing education and refresher courses are required or not depends on the individual state.
Want to learn more about first aid? Why not sign up to one of our free online first aid courses!