Welcome to our new first aid questions area. This page has been created to allow you submit your own first aid questions. Our team will then review your question and post the answer here (after debating amongst ourselves!) .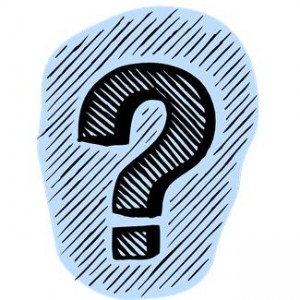 You can submit a new first aid question by using the comment feature at the bottom of this page. Questions can be anything to do with first aid or related topics such as first aid training. Our editorial team as a combined experience of nearly 30 years of working as first aid trainers and instructors.
Your first aid questions
 What would one do if someone collapses in the gym?
Strenuous exercise can cause a number of medical conditions and problems. These include cardiac arrests (where the heart stops beating), faints, diabetic emergencies and seizures.
Whenever you find someone collapsed you should assess the casualty using the mnemonic DR ABC. Firstly check for Danger, then check for a Response. If you don't get a response from the casualty then they are unconscious and this is a medical emergency. You should then open the Airway and check to see if they are Breathing normally. You can find out how to do this in module two of ourfree online first aid course.
If they are breathing, you should place the casualty on their side with their head tilted back. This is known as the recovery position and helps protect the airway against vomiting. If they are not breathing you should call an ambulance immediately and then start performing Cardiopulmonary Resuscitation (CPR). It is important to complete all the links in the Chain of Survival as quickly as possible.
I've always wondered what would be the course of action if a person started having a seizure. I've heard so many advices – some of them even contradictory – that I'm overwhelmed with information and would not know what to do. What is the correct way to help someone in a situation like that?
I know what you mean! Take a look at our page 'How to deal with a seizure' – https://www.firstaidforfree.com/first-aid-tip-how-to-deal-with-a-seizure-convulsion/ – this should cover all the first aid information you need to know! You main priorities are to keep the person safe and protect the airway after the seizure stops.
What if the victim is breathing ,but became unconscious because of D.M? then how to differentiate?
If someone is unconscious but breathing then they should be placed into the recovery position.  This helps protect the airway from the tongue and any vomit. You can learn how to place someone in the recovery position by taking our free online first aid course. The priority is to manage the airway rather than worry about the diabetes mellitus, however you should pass any information you have onto the ambulance crew.
Is it ok/recommended to rub the inside of an uncooked potato on a burn?
Unfortunately this is definitely a first aid myth! The priority with a burn is to cool the area to prevent further damage to the tissues. This is best achieved by using cool running water for at least 10 minutes. After cooling a burn the next step is to prevent infection by covering the burn with a non-fluffy dressing. Clingfilm is an ideal dressing to use as long as its clean!
i have heard that chewing an aspirin tablet is effective during a heart attack. would it be recommended to have an aspirin in my first aid bag? also if i think someone is having a heart attack, can i give that person an aspirin?
Yes! Chewing an aspirin can reduce the chances of death from a heart attack by over 20%! You should encourage the person to chew a 300mg aspirin (not swallow). However, don't give someone an aspirin if they have a serious allergy to it.
In the case of burns, it says if there is no running water then improvise. If the only source of water was a lake, which would be the priority- cooling the burn or preventing infection from the dirty water?
The priority is definitely cooling the burn as this will reduce the tissue damage and slow the burning process. Infection is a longer term complication which can be managed by health care professionals later in the healing process. So yes – improvise with any water available!
On coming upon a casualty, we are advised to get the person into the recovery position ..is there any danger if there is a possible spinal injury?
The priority with any casualty who is unconscious is to manage their airway and keep them breathing. All unconscious casualties should be placed into the recovery position to protect their airway. There is always a risk of causing further injury, however this is far outweighed by the benefit of keeping them breathing!
Which is the recovery position? Right side or left? The first image shows a female lying on her left side, while the short British Red Cross video shows a man lying on the right side. Considering the ease at which the stomach content may come out from the mouth, on which side should the victim be positioned? Please, Help clarify
It doesn't matter – you can place someone into the recovery position on either side. The priority is to get them on their side with their head tilted back to protect the airway. If you suspect the patient has injuries then a general rule is always to place the injured side down however this might not always be possible (for example, in a confined space)