Winter first aid: how to recognise and treat hypothermia
Our normal body temperature is around 37°C (or 98.6°F). This temperature is required for our body to function correctly. Hypothermia develops when our body temperature drops below 35°C (95°F), below this temperature the body struggles to function.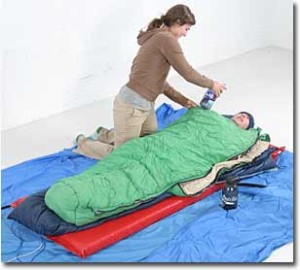 What causes hypothermia?
Hypothermia normally develops due to the environment being too cold. This could be due to being outside for long periods of time or being in cold water. Elderly and vulnerable people are also at risk of hypothermia in cold houses.
What are the signs and symptoms of hypothermia?
Hypothermia can cause the following signs and symptoms:
> Tiredness
> Shivering (in the early stages, shivering may stop when hypothermia becomes very serious)
> Cold, pale skin
> Reduced level of consciousness / drowsiness / confusion
> Loss of attention / judgement
What is the first aid treatment for hypothermia?
First aid for hypothermia involves two main goals:
1) Prevent any further heat loss (ie, stop the person getting any colder)
2) Gently warm the patient
To do this you can take steps such as:
> Remove the person from the cold environment
> Remove any wet clothing
> Use blankets, coats and clothing to wrap around the patient
> Share body heat
> Encourage the person to drink a warm drink and/or eat food high in energy
If you are at all concerned you should call for emergency help early. Do not give the person any alcohol to drink as this will cause blood vessels to dilate, causing them to lose more heat.
It is also important to ensure you don't warm the person up too quickly – do not be tempted to place them in a hot bath!