Win a copy of the new first aid manual! (10th edition)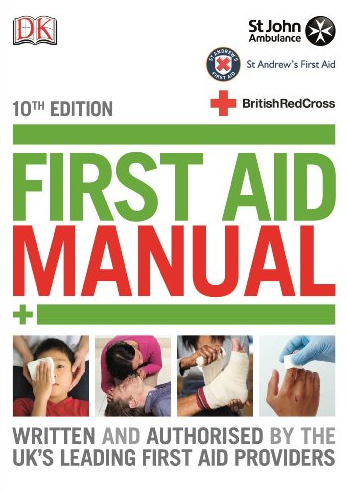 To celebrate the release of the updated 10th edition of the UK's official first aid manual we're giving away a copy for free!
The First Aid Manual is the UK's only fully authorised first aid guide, endorsed by St John Ambulance, St Andrew's First Aid and the British Red Cross and packed with step-by-step first aid advice. Used as the official training manual for the UK's leading first aid organisations' courses, the bestselling First Aid Manual covers all aspects of first aid, from emergency first aid and first aid for babies and children, to resuscitation.
To be in a chance of winning your copy, simply answer the following first aid question by leaving a comment on this article.
"What first aid steps should you take if a baby stops breathing?"
All correct answers will be entered into a prize draw. You must submit your answer by Saturday 1st March 2014 and the winner will receive an email shortly after this date.
Unfortunately this is only open to residents of the United Kingdom. Please use the contact form to get in touch with any questions.
Want to learn more about first aid? Check out our free online first aid course.