First aid definition
Help given to a sick or injured person until full medical treatment is available
So what exactly is first aid? First aid can be anything from saving someone's life to putting on a plaster. The person performing first aid could be anyone from a professional first aider working for a private company to a member of the public with no formal training.
The key thing to remember is:
You don't need formal first aid training in order to help someone in need!
First aid skills and techniques range from being able to perform cardiopulmonary resuscitation, stopping a bleeding wound or applying a sling to a broken arm. It can even be as simple as holding someone's hand and reassuring them before the ambulance arrives – you don't need any first aid training to do that, its part of human nature! A seriously ill or injured person will be incredibly frightened. Just being there for them can be beneficial, even if you're not actively treating their condition.
Where can I take a first aid course?
There are many organisations which provide first aid training for members of the public.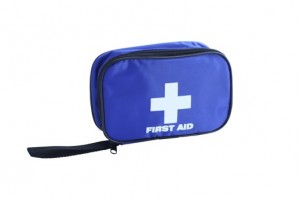 In the United Kingdom, the three main first aid charities frequently run courses. They are:
> The British Red Cross / The American Red Cross
> St John Ambulance
> St Andrew's First Aid
If you're looking to take a first aid course, I'd recommend going with one of the charities above as they have a lot of experience in training members of the public and are reputable/well-established.
First aid in the workplace is governed by the Health & Safety Executive (HSE), you should be aware of the first aid regulations which all companies are required to adhere to.
In the United States the American Red Cross runs CPR and defibrillator classes. They also run babysitting and lifeguarding courses. Once again, I'd recommend the ARC as they have a lot of experience and are well established.
Of course there are hundreds of private companies offering first aid training. Before choosing a training provider, check that they have the relevant qualifications and experience. Also its worth checking the feedback from their previous courses. Be careful, there are some shoddy companies out there!
Can I learn first aid online?
Yes of course! Learning first aid online is easy. Check out our free online first aid course which anyone can take. Once you've worked your way through that, have a go at our first aid quizzes to test your knowledge.