Icebreakers are a great way to begin any first aid course / session, especially if the members of the group don't know each other. Often, during first aid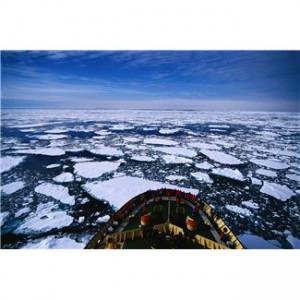 courses, participants have to practice various skills on each other (e.g: bandaging, the recovery position etc.). Some people may be more comfortable doing this if they know each other first!
So here's a collection of icebreakers that you can use:
The name game
Ask the group to stand in the circle. Ask one person to introduce themself to the group ("Hello, my name is Mike"). The person to their right then has to introduce the person that has just spoken  ("Hello this is Mike…") then themselves ("..and my name is Chris"). This continues around the circle, with the person speaking introducing all the people before them.
Obviously this game gets harder as it goes around the circle! You can try it in both directions and see if you can complete the circle. This is a good game to help people remember names.
Human knot
Make a circle of 8 – 10 people (If you have a group larger than this, consider two circles). Ask them to place their right hand into the middle, and grab another person's hand. Then ask them to place their left hand into the circle and grab a different person's hand. The group should now be in a 'knot'. They have to unwind themselves so that everyone is holding hands with the person next to them. The key is that they are not allowed to let go. This will involve them stepping over/under various limbs! You may find several people end up facing outwards, and some inwards.
For extra difficulty you can set a time limit, or make the group do the activity in silence.
Remember to watch this activity carefully and brief the participants first, you don't want any broken limbs!
Introduce each other
A very simple activity! Split the group into pairs, give them several minutes to chat and find three interesting facts about one another. Then ask each person in the pair to introduce the other to the group.
Make a line
Another very simple icebreaker. Ask the group to make a line in height order (smallest to largest / largest to smallest). Then ask them to rearrange themselves based on:
Age
First name
Last name
Star sign
etc…
For extra difficulty you can add a no speaking rule, meaning participants have to resort to writing / mime.
Post-it note game
Write the names of famous people on post-it notes. Stick the post-it notes on the participants so they cannot see what is written on their note (forehead is good, or try chest/back).
The aim of the game is to work out which famous person is on your post-it note. You can see everyone else's post-it notes but not yours. You are allowed to ask the other participants yes/no questions only (e.g: Is my person a musician?).
Obviously in order for this game to work people need to stick to the rules, it can be a very entertaining way to kick-start a group session.
Infection control icebreaker activity
Many thanks to tonyht for submitting this infection control icebreaker activity via our comments box below.
Items required:
> Citrus Acid.
> Litmus test strips 1 strip per person.
> Plastic cups 1 per person.
Instructions:
> Fill each cup about half full with water, Add half a tea spoon of Citrus Acid to one of the cups (do not let the group see which one)
> Give each person in the group a cup.
> Ask them to choose 3 people and find something out about them
> Each time they speak to someone pour some of the water into their cup and then the other person pours some into theirs.
> Set a time limit if you have a limited time.
> Give everyone a Litmus strip and get them to test the water in their cup
> The strip will turn red if their water is infected.
This icebreaker activity is a great way to show how and why infection control is so important.
Suggest an icebreaker activity
Feel free to leave a comment if you know any good icebreaker activities. You will be credited! 🙂