First aid tip: first aid for wasp stings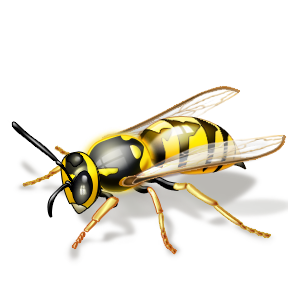 There's nothing more annoying than a wasp sting – especially at a summer BBQ. Luckily, the first aid for a wasp sting is incredibly simple…read on to find out how to deal with a pesky sting!
1) Watch for any signs of  a serious allergic reaction known as 'anaphylaxis' – things to watch out for include difficulty in breathing, severe swelling and redness over the whole body. If you suspect they are having an allergic reaction then call an ambulance immediately.
2) If the 'stinger' is still visible in the skin then try to remove it. It's best to try to brush the stinger away using a credit card / fingernail rather than using tweezers.
3) Cool the area using an ice pack / bag of frozen peas / cold compress. This will help reduce the swelling and the pain.
If you are concerned at all about the sting then seek medical attention. If you suspect someone may be having a severe allergic reaction then you should call an ambulance immediately. Be wary of stings to the mouth / tongue as these can obstruct a person's breathing, always seek medical attention.