First aid for pets – new app!
First aid is an important lifeskill, we believe that everyone should have knowledge of basic first aid. However first aid doesn't just apply to humans! Knowledge of basic pet first aid is important for any pet owner.
Luckily the American Red Cross have released their new Pet First Aid app so you can have this essential information at your fingertips.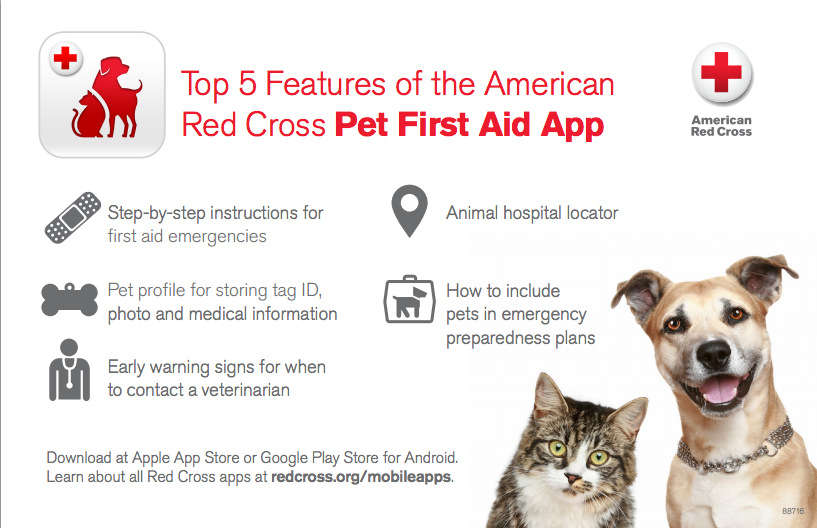 The pet first aid app is available on the Apple App store and the Google Play store for 99 cents.