CPR Quiz With Answers (Updated 2018)
Are you preparing for an upcoming CPR exam or test? Have a go at these CPR questions to test your knowledge of the latest resuscitation council guidelines. We've included the explanations and the correct answers so you can improve your first aid knowledge.
This CPR quiz is free to take and is based upon the latest international resuscitation council guidelines. Remember that CPR guidelines may vary slightly depending on your local area and protocols. Good luck with the quiz!
Cardiopulmonary Resuscitation (CPR) Quiz
This first aid quiz will test your knowledge of Cardiopulmonary Resuscitation (CPR). We've updated this quiz to follow the latest American Heart Association (AHA) and European Resuscitation Council (ERC) guidelines.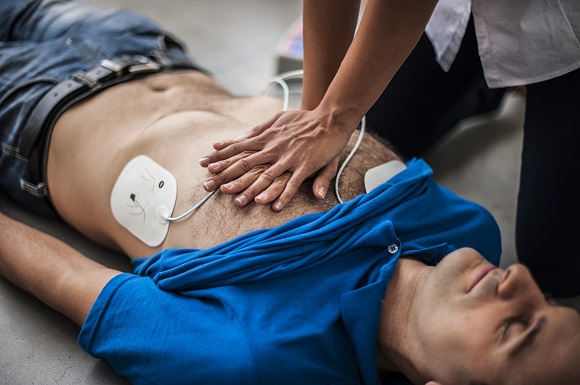 Prepare for a CPR exam
Here are our top tips to help you prepare for an upcoming CPR exam:
Practice, practice, practice – get as much hands-on practice as possible during your training. CPR is a practical skill so this is the best way to improve your skills and knowledge
Try one of our free CPR and first aid quizzes
Sign up for our free online CPR course to refresh your knowledge
Follow your local guidelines – CPR guidelines can vary slightly from country to country, always follow your local guidelines during your CPR exam