CPR & First Aid Certification Queensland
Join thousands of people that have been certified online with us
100% Free Online Certification
Latest AHA & ECC/ILOR Guidelines
Fast and Convenient
Nationally Accepted
24/7 Online Access
No Skills Test Required
Untimed free practice exams
Same-day certification
For the Community and Workplace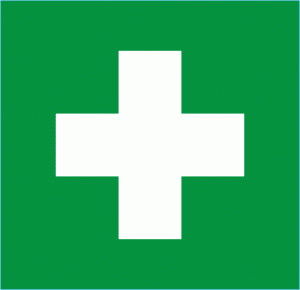 Get CPR certified online and gain lifesaving skills that can help you respond to emergencies!
Create a FREE account to access our first aid & CPR courses
Online CPR Certification in Queensland
You can learn the lifesaving skills you need to assist adults and children in Queensland during cardiac arrest, respiratory arrest, and other emergency situations by enrolling in online CPR/First Aid certification courses. With the help of our online CPR certification in Queensland, you will learn how to perform CPR both with and without rescue breaths. Additionally, you will learn how to deal with medical emergencies, including severe choking, heart attack, and stroke, along with minor injuries and environmental emergencies like external bleeding, broken bones, sprains, and bites and stings.
Online First Aid, CPR & AED Training
We currently offer seven free online first aid, CPR & AED courses:
Basic first aid
Advanced first aid
Pediatric first aid
AED
CPR
Anaphylaxis
Asthma
Approved by AHA Trained Physicians
Unlike the majority of other CPR/AED and First Aid courses available online, our CPR and BLS Certification in Queensland was created and approved by American Heart Association-trained board certified healthcare professionals. As a result, you can feel confident that our CPR/AED, first aid, and BLS certification courses are of the highest caliber. Our online course covers the same topics that AHA compliant classroom courses train you on. Our CPR/AED training and exam, on the other hand, are FREE and far more convenient than classroom-based CPR/AED and First Aid training courses.
Is CPR Training Required in Queensland?
The cornerstone of workplace safety training is CPR certification, which equips responders with the knowledge and abilities necessary to save lives. Enrolling in CPR and First Aid classes is necessary for certain professions. In addition to healthcare providers and medical professionals, CPR certification may be a requirement for many jobs in Queensland, which is why we also provide group CPR classes to workplace employees. These jobs include:
Foster Care Providers
Teacher and school staff
Childcare providers
Home Health Care Aids
Lifeguards
Construction Workers
Forestry
Electricians
Security Personnel
Pilots
Flight attendants
Hotel Staff
Restaurant Staff
Frequently Asked Questions
Does this course use the most up-to-date CPR / First Aid guidelines?
Yes! All courses are updated and either meet or exceed AHA guidelines.
How much is the CPR class in Queensland?
Our courses are 100% free. No credit card required, no catches. Just register and complete the course to receive your online certificate.
Does your online course work for both Mac and PC?
Absolutely. Mac, PC, iOS, Android, iPads, tablets, you name it. We are desktop and mobile friendly.
Do CPR certifications expire?
It is recommended that you renew your learning every two years. As we don't conduct a formal skills assessment there is no expiry date on our certificates.
Do you have Queensland CPR/AED & First Ai d Recertification?
You can retake our courses to refresh your knowledge as often as you'd like!
Do you offer Instant Certification?
Yes, our certificates are instantly available for download and printing once you complete the course.
Testimonials
Here's some testimonials we've received from visitors who have taken our free online first aid training. Want to submit a review or testimonial? Please use our contact form to get in touch!
Thank you so much Mr. Furst for creating First Aid for Free, I enjoyed and learned a lot from you. It's easy to understand, not boring to read, and very accessible to anyone. I'm proud to share and recommend to visit your site to all my friends who are interested to learn about first aid. I hope you will share more of your knowledge.

James E.
Very, very excited to find your site, especially as I'm prepping to run a group of volunteers/interns through online learning activities that schools haven't covered. (I can't believe first aid training isn't a mandatory part of curricula!). I've been volunteering for Red Cross and have always been frustrated by the fees they charge. Sooo grateful for your work on this site!

Again, extreme gratitude for making this available. I'm looking forward to completing it soon and sending as many more students to you as possible. This knowledge should be ubiquitous.

Carrie W.
Thank you very much for opening my eyes about First Aid.

I'm 44 years of age and regardless of knowing some basics about First Aid, but most of them I was either doing them wrong or not having a clue how to solve them when they occurred in emergency.

The course really opened up not only my eyes but also widen up my knowledge and I'm ready to face it once it's happening.

I'm not stopping here but I'll carry on reading and repeat what I have read in order to be ready when emergency arise.

I can't thank you enough but you will still see me visiting your website again and again and again.

Walker M.
Thank you so much. I have learnt a lot about first aid. I will take the other courses soon!

Nick S.
Many thanks for this free course – I have enjoyed completing it and will tell other people I know. I have attended several courses over the years but this was engaging lots of information and I could easily check how I was doing and at my own pace.

Many thanks.

Aimee N.