We've partnered with some organisations who offer courses and revision aids for ambulance staff (Paramedics, EMTs, Firefighters).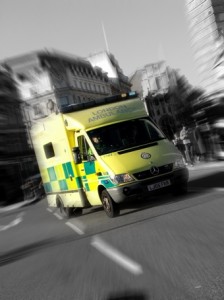 EMT / Paramedic audio study guide
The EMT / Paramedic Audio Study Guide is perfect for those wanting to revise ahead of EMT / Paramedic certification exams. The guide contains everything you need to know for the NREMT exams.
Anatomy & Physiology online course
This online course in Anatomy & Physiology covers core A&P topics and is perfect for ambulance staff looking to brush up on their knowledge of human anatomy.