Good question!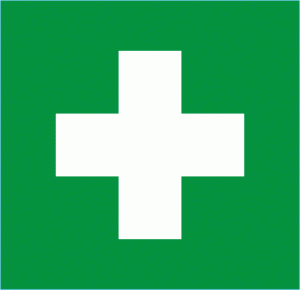 A knowledge of basic first aid can make the difference between life and death. A brief glance at some statistics shows why:
In 2009, there were 24, 690 serious injuries and 2,222 fatalities on the UK's roads [1]
Road traffic accidents are one of the top ten causes of death worldwide [2]
The British Heart Foundation estimated that there are approximately 124, 000 heart attacks in the UK each year [3]
However, its not all doom & gloom. Several studies have shown that effective first aid can be vital in the first few minutes after an emergency. There are plentiful success stories in the media about first aid saving lives.
Finally, first aid is an important lifeskill. A first aid qualification can help your CV/personal statement, or even open up job opportunities. There are also opportunities to volunteer using your first aid skills.
The aims of first aid
There are three main aims of first aid:
Preserve life: Your first aim is to preserve life by carrying out emergency first aid procedures (for example, opening a casualty's airway or performing cardiopulmonary resuscitation).

Prevent deterioration: Secondly, you should attempt to prevent the casualty's condition from deteriorating further. This could include asking them to stay still to prevent movement of possible fractures.

Promote recovery: Finally, you can promote recovery by arranging prompt emergency medical help. In addition, simple first aid can significantly affect the long-term recovery of an injury. For example, quickly cooling a burn will reduce the risk of long term scarring.

Want to start learning first aid? Take a look at our first aid tips & advice blog or have a go at our first aid quizzes.
[1] https://www.gov.uk/government/collections/road-accidents-and-safety-statistics
[2] http://www.who.int/mediacentre/factsheets/fs310/en/index.html
[2] https://www.bhf.org.uk/heart-health/conditions