Welcome to our First Aid Shop where you can purchase our recommended first aid manuals and books from Amazon.
Each product comes personally recommended by a member of the firstaidforfree.com team. We believe these books offer the most comprehensive first aid information available and excellent value for money.
Recommended first aid manuals
[CBC show="y" country="uk"]

[/CBC]
[CBC show="n" country="uk"]

[/CBC]
Dorling Kindersley First Aid Manual
This comprehensive first aid manual covers all common household emergencies. This is our top recommended first aid manual for those interested in learning more about first aid. 
---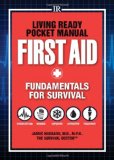 Living Ready First Aid Pocket Manual 
This is a great first aid manual for those interested in preparing for emergency and disaster situations. This pocket manual provides clear step by step guidance for a range of emergency situations. 
---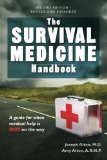 The Survival Medicine Handbook: A Guide for When Help is Not on the Way
What happens when medical help can't reach you quickly? This comprehensive book deals with situations where medical help may be delayed or non-existent. A great guide for non-professionals!
[CBC_AMAZON asin='0323321682′] Test [/CBC_AMAZON]